Tearsheet: Reverend Horton Heat for Inked Magazine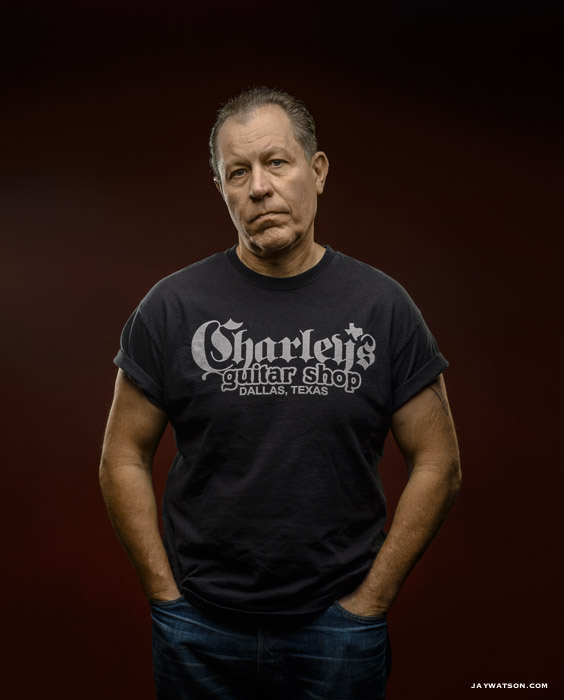 Jim Heath of The Reverend Horton Heat at The Chapel in San Francisco for Inked Magazine.
The March issue of Inked Magazine includes a spread I shot of the Texas rockabilly/psychobilly legend Reverend Horton Heat. These were shot in a very dark room called The Chapel, a venue for live music in San Francisco's Mission district. I've seen the Reverend live several times so this was a great assignment. Everything went smooth, but I forgot one thing. I forgot to thank Jim Heath for creating an original world with his music. The guitar work and lyrics will take you to a place you have never visited before, yet a place that feels familiar, wild, and fun. You get to drink martinis, drive fast cars, hang out at a roadside bar, or take a ride on an electric spaceship fueled by the glow of neon lights from a remote liquor store in the desert.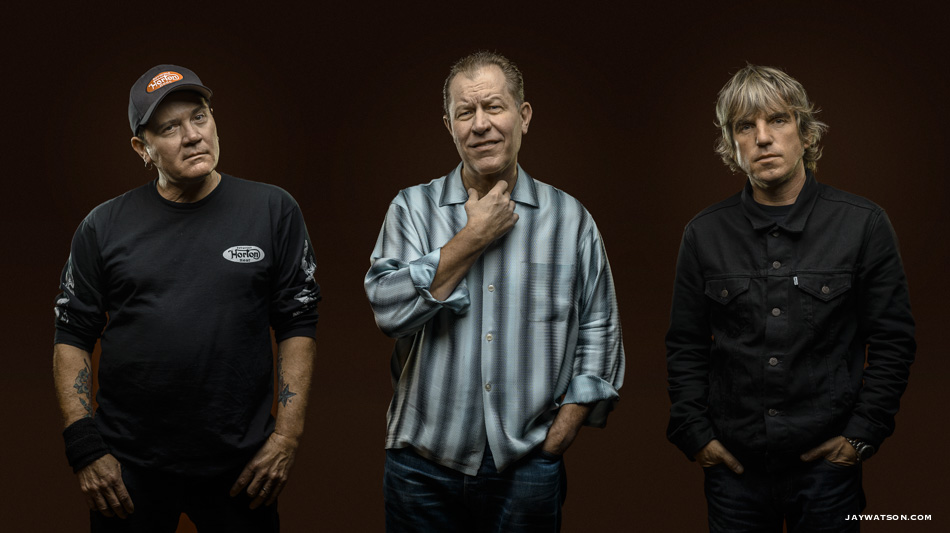 Reverend Horton Heat. bassist Jimbo Wallace (L), guitar + vocals Jim Heath (center), drummer Scott Churilla (R). The Chapel in San Francisco, CA.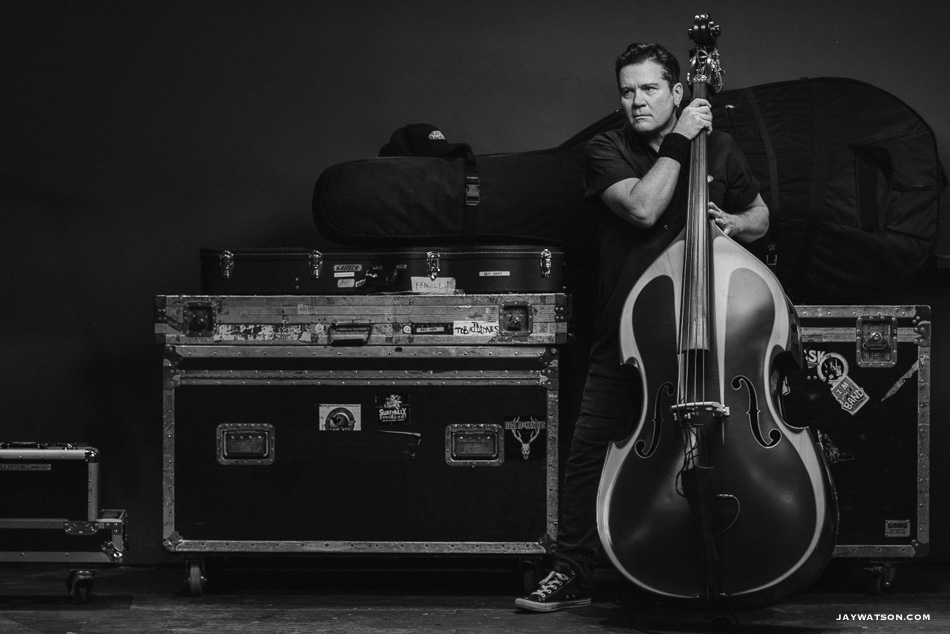 Jimbo Wallace, upright bass for Reverend Horton Heat at The Chapel in San Francisco for Inked Magazine.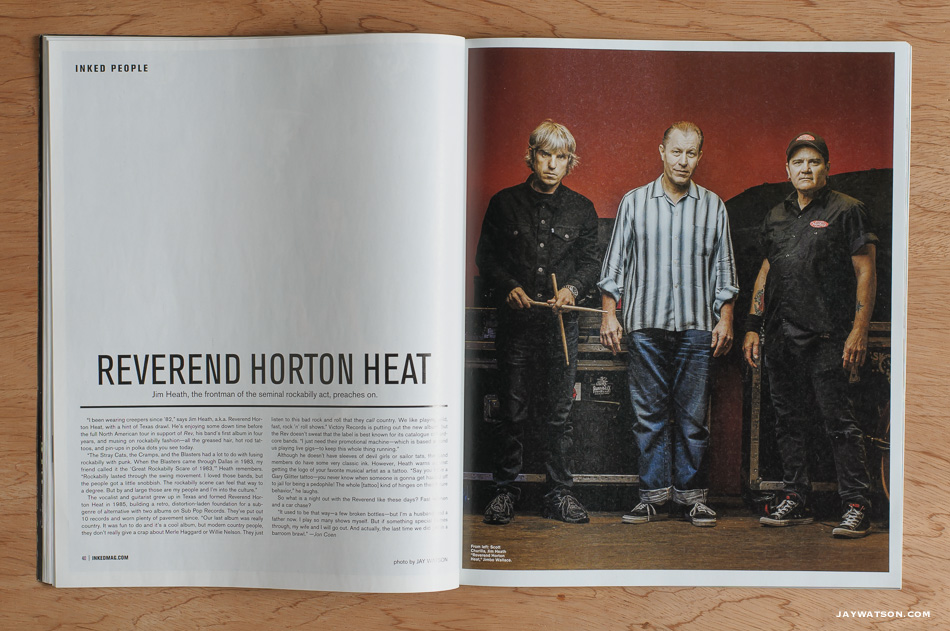 Tearsheet of Reverend Horton Heat in Inked Magazine.
Top 10 favorite songs by Reverend Horton Heat:
1) Where In The Hell Did You Go With My Toothbrush
2) Big Red Rocket of Love
3) Liquor, Beer, & Wine
4) I'm Your Pet Rock
5) Loco Gringos Like A Party
6) Reverend Horton Heat's Big Blue Car
7) Galaxy 500
8) Pride of San Jacinto
9) Duel at the Two O'Clock Bell
10) Let Me Teach You How To Eat.