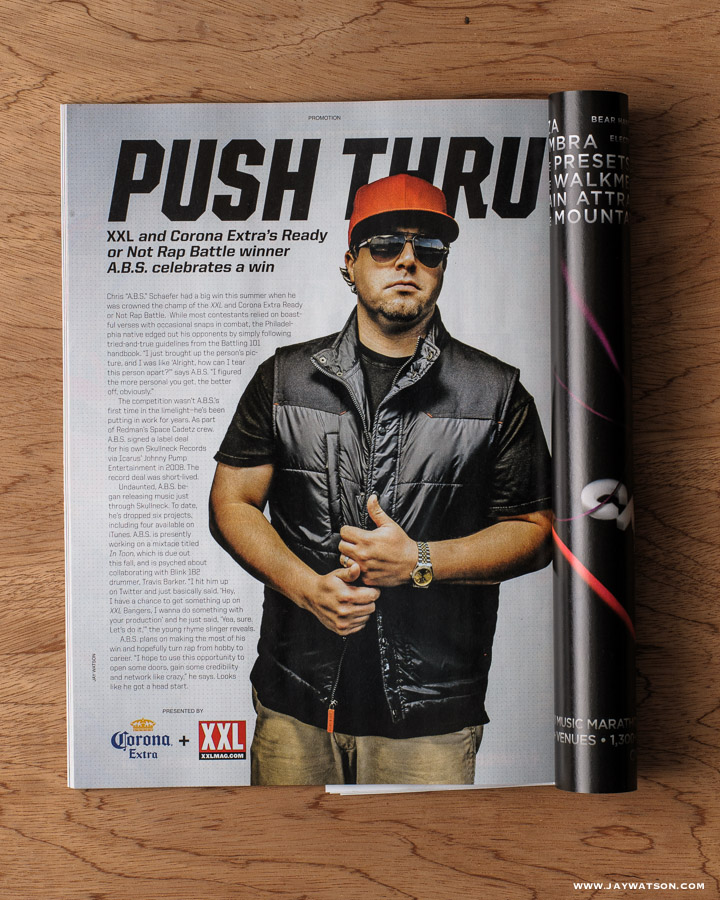 Tearsheet | Editorial portrait of hip hop artist A.B.S in XXL Magazine.
The hip hop music and entertainment magazine XXL Mag got in touch for a piece on Philly born rapper Chris "A.B.S." Schaefer in San Francisco. He was the winner of a rap battle sponsored by Corona, so XXL assigned me to photograph A.B.S for a full page feature. Ahh….. the full page editorial portrait. This is the holy grail of editorial photography and a highly coveted space for any portrait photographer. God bless print.
• • •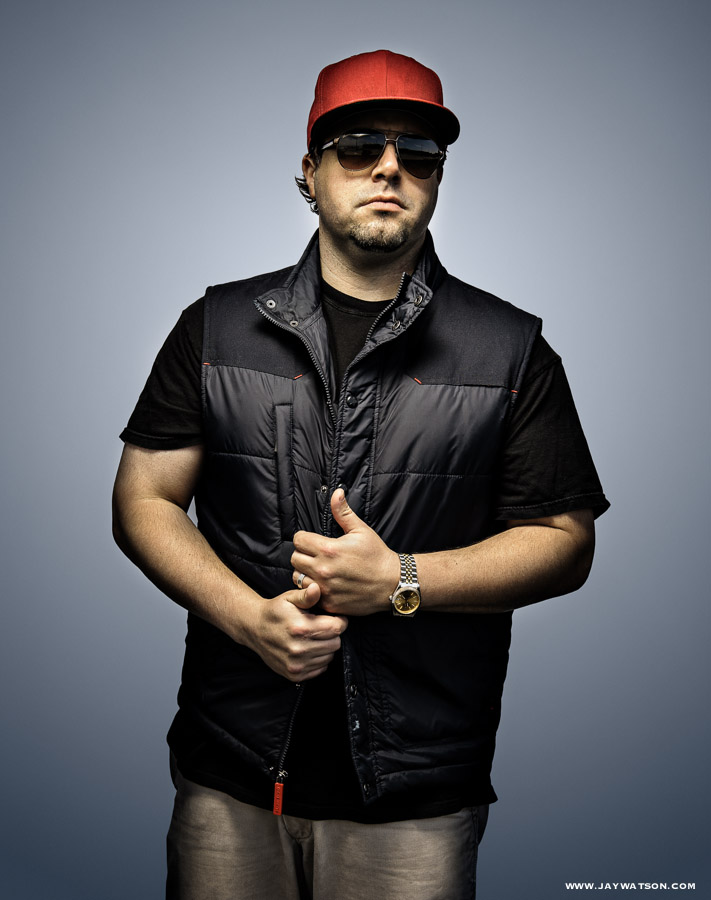 Portrait of A.B.S. | XXL Magazine. My version of the final image.
• • •
A.B.S. on location in San Francisco, CA. Not knowing if the feature would be a single page or a double page spread, we shot the location options in both landscape and portrait formats.
• • •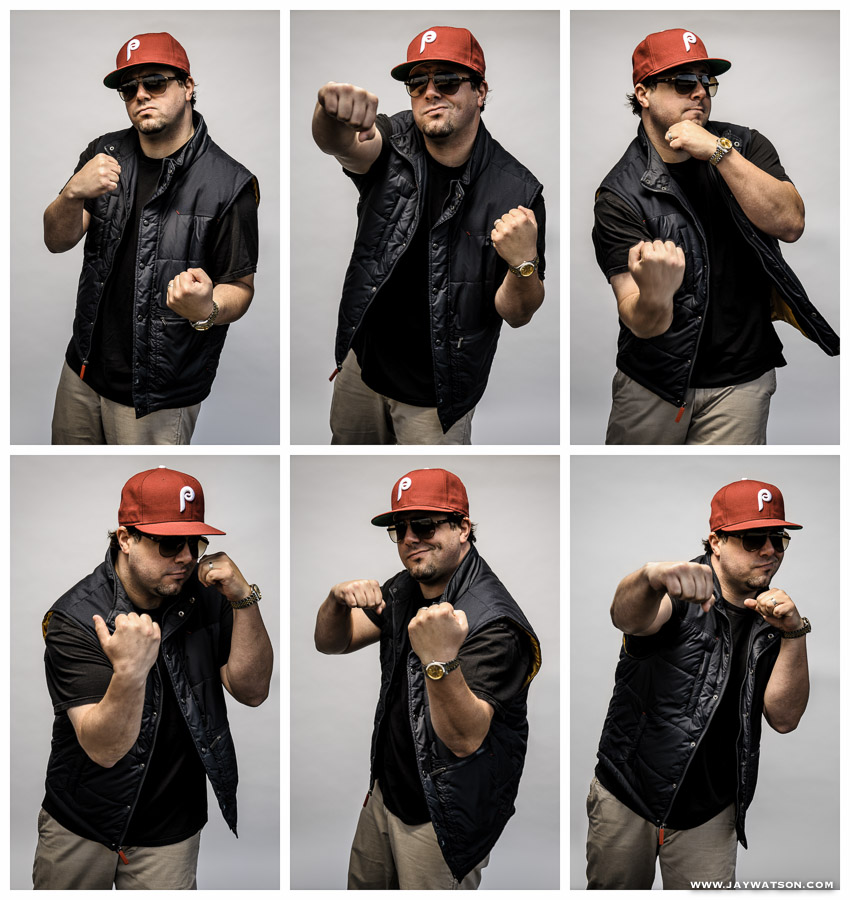 Portraits and outtakes of hip hop artist A.B.S. from the studio set up.
• • •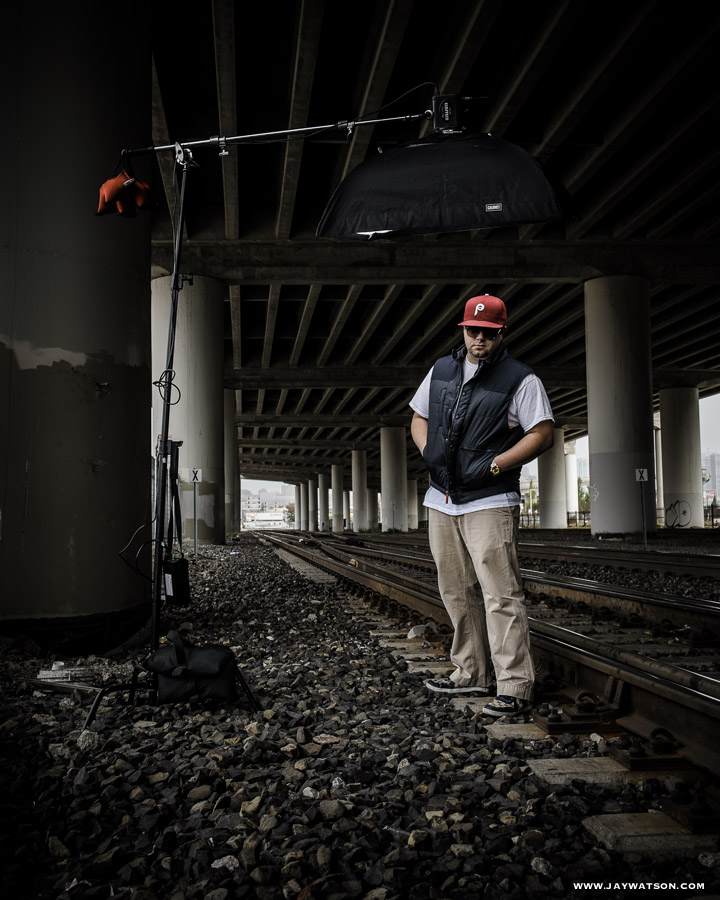 BTS. A behind the scenes shot of the location set up. Yeah we were working right next to a live train line, and we were trespassing. So what. It's for hip hop.
• • •
BTS. A behind the scenes shot of the "studio" set up.
There is no smoke and mirrors here. The photo editor asked for a location scene plus a studio shot. Taking the studio to the location was done for one reason only. It saved time. Some of the best things about this shoot included getting kicked off the train tracks by the transit police, and getting to meet Chris "A.B.S." Schaefer. He's solid. We share an East Coast connection, respect for old school rhymes, and love for Allen Iverson. Plus I dig his music.
Check out A.B.S.
Twitter/ihateABS
Facebook/ABSmusic
Youtube/skullneckrecords
---