Evel Knievel Sold Insurance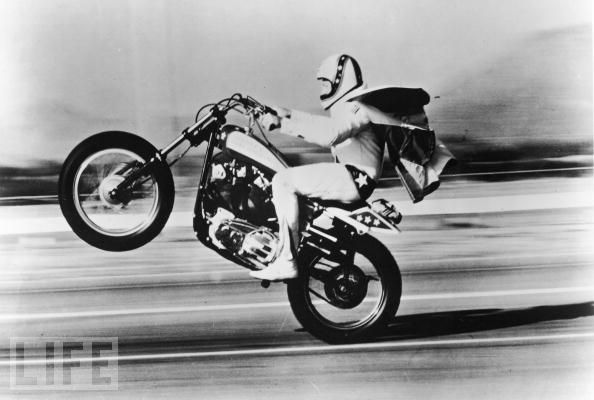 Evel Knievel served in the US army, worked at a copper mine, was a semi pro hockey player, started a successful hunting guide business, competed in ski jumping, pole vaulting, and rodeo events. For a brief period he was a profitable insurance salesman, but quit after not being promoted to Vice President after a few months with the company (which later became part of the multi billion dollar Aon Corporation). Mr. Knievel also owned a motorcycle dealership and offered $100 off to any customer who could beat him at arm wrestling. All of these things occurred before Robert Craig "Evel" Knievel became the daredevil that we remember him for today.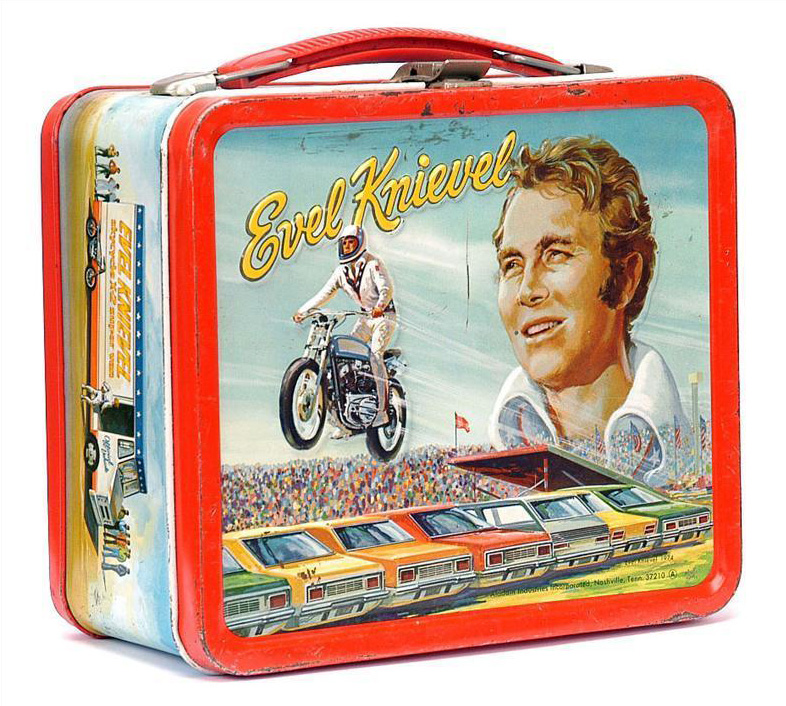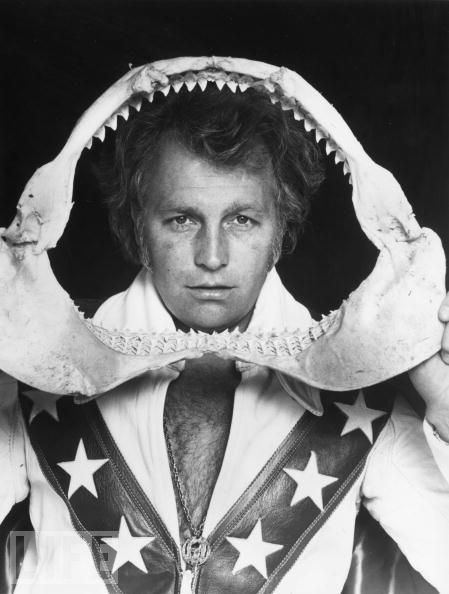 Some of these images of Evel Knievel came from the Life Magazine (great site) archive, but are no longer there along with other Knievel gems. Not sure who to blame for removing the gold. 
About the Life Magazine editorial archive:
The cataloging of the Life Magazine archives by Google is a highlight of the last decade. This is the strongest collection of editorial magazine photography from American history. So far Google has cataloged every single page of each issue from 1936-1972, and can be viewed or printed for free through (you HAVE to click this link) Google Books online here. However I question how some of Life's photographers may have lost the rights to their work that is now available for license through the partnership of Time Inc. and Getty images. I assume this was only possible due to poor contracts initially signed by the photographers in deals that now look similar to the blues musicians who lost the rights to their songs to recording studios.
Unfortunately, many photographers have not been properly credited by Time/Life. Google only hosts the archive, so we can't blame them. If you blog, share, or post any images from the Life archive please use good karma.  Try to at least credit the photographer who shot the images whenever possible. It is the least we can do.
---