AMA Superbike Racer Thad Wolff | Motorcyclist Magazine
I got to work with former AMA pro racer Thad Wolff on a shoot for Motorcyclist Magazine as he rode in a vintage exhibition race during the MOTUL FIM Superbike World Championships at Laguna Seca. It was a day with high temps, a bit of luck, gratitude, and oil stained boots. The feature is about Thad's past and present relationship with a Suzuki GS1000 bike, and his friendship with the innovative guru mechanic Matsu Matsuzawa.
"To work on the bike, to resurrect it to this point, and to be able to jump on it again, looking through that same fairing, sitting on that same seat, and riding it around the racetrack, thinking about the good times with Matsu, all those memories, was an emotional roller coaster. It just blew me away." – Thad Wolff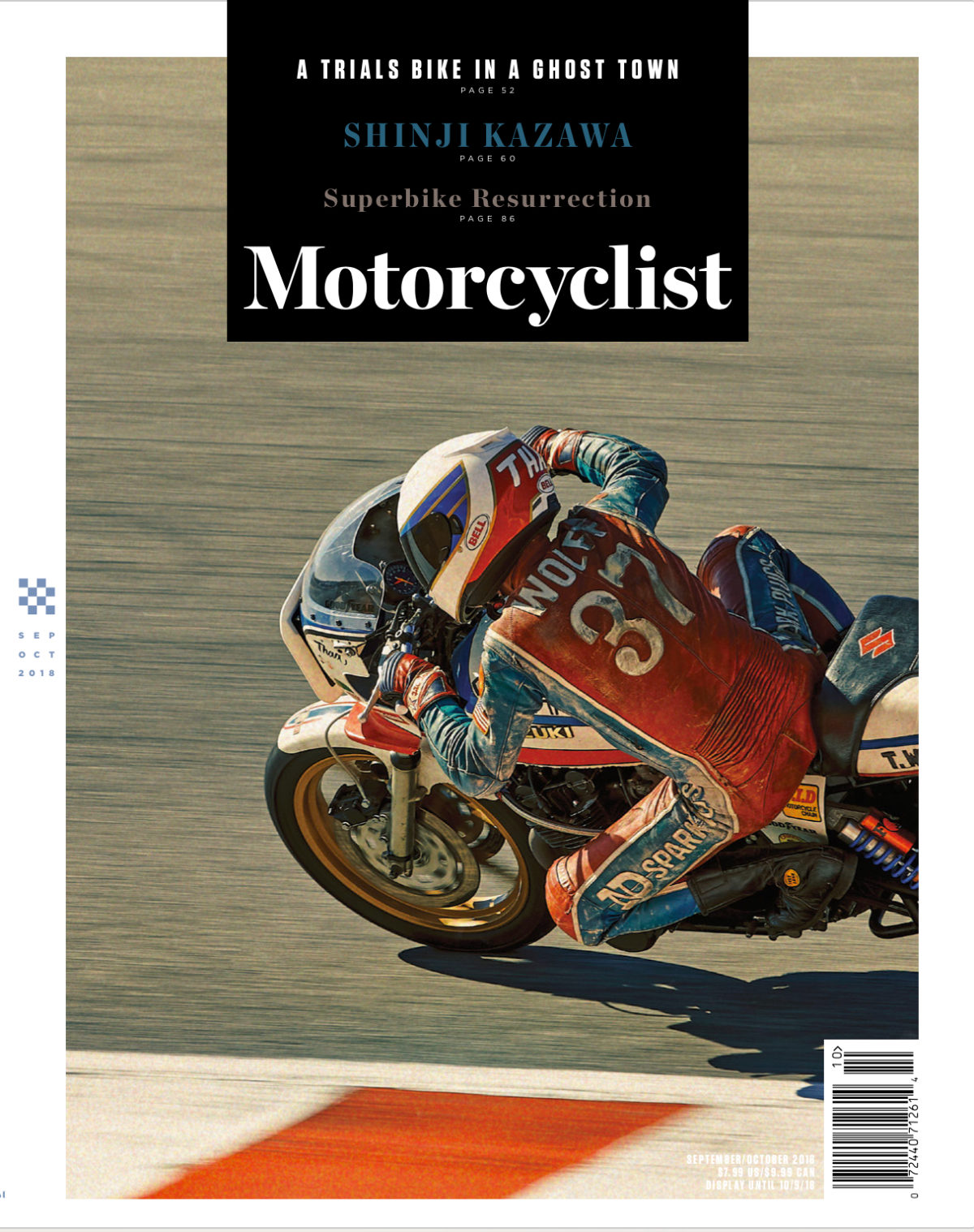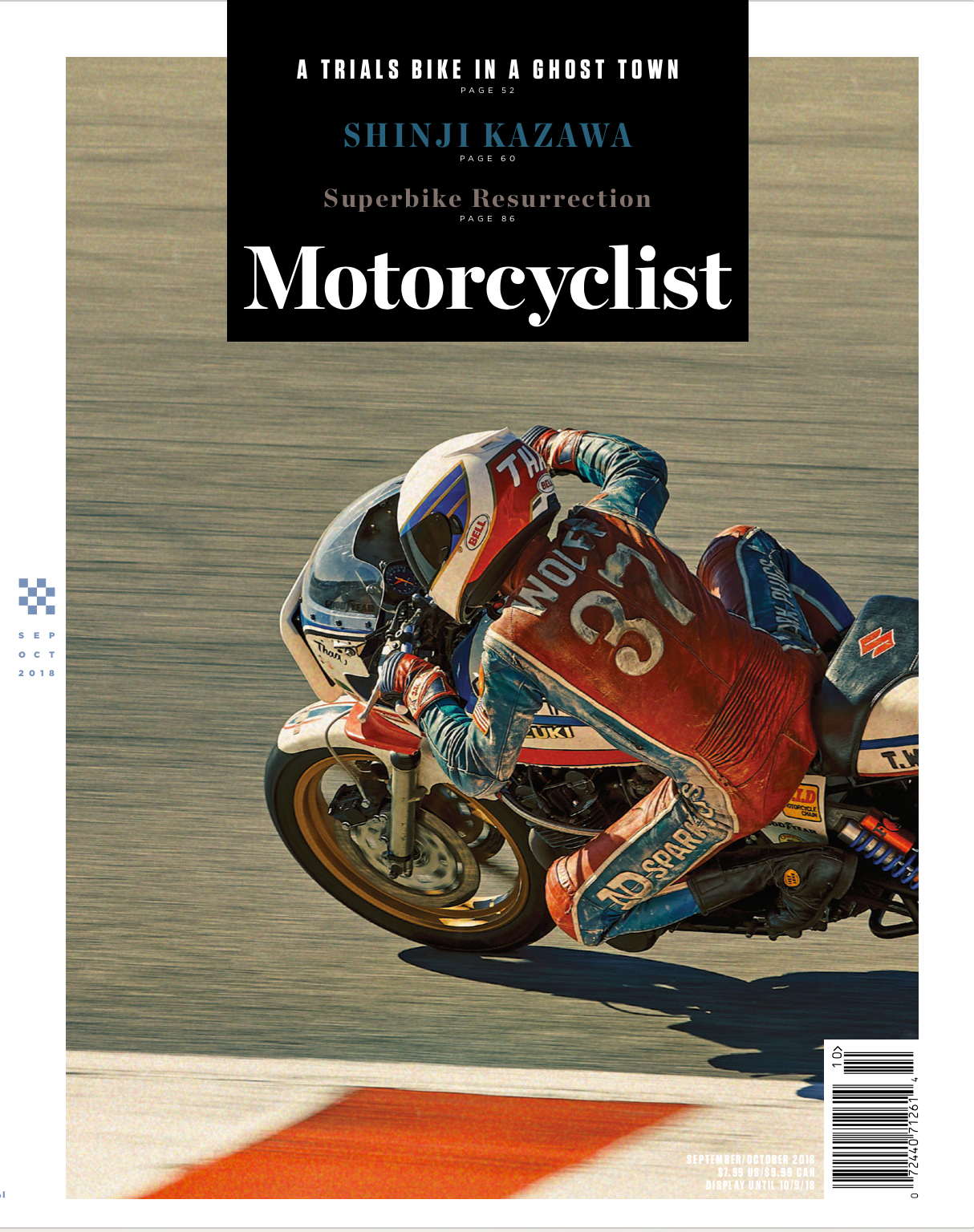 4 Reasons Why This Image Of Thad Wolff Is My Most Favorite Cover I Ever Shot:
1) 
Thad's Suzuki GS1000 was only on track for a few laps during a brief historical exhibition race at Laguna Seca, and I could have easily messed this whole thing up. There are much less opportunities for the best angles when shooting motorcycles on track versus cars. For moto at Laguna – it's outside right turns or inside lefts. Otherwise the rider will be leaning into a turn and the bike will block their entire head. This was shot at turn 9 aka "Rainey Curve" (an inside left) with every single busted stitch and worn patch on Thad's leathers tack sharp.
2) The photo was originally just a key image for the article, but later the photo editor called to say they chose it for the cover! Even though they changed the color treatment – they dropped it into a nice layout.

3) Because Thad Wolff is THAD WOLFF! 
4) Thad was a pro AMA superbike racer. He has been on countless covers in the past and a top competitor in the early 80s. The feature in Motorcyclist covers the path of the Matsu built Suzuki GS1000 back to Thad almost 30 years after it's last race. There was something more special than just a bike on the track this day. You'd have to read the article and meet Thad in person to understand it fully.
---