Indycar Driver Dario Franchitti At The Office
"Introducing…… Dario—oooo   Franchitti—iiii." Here are some pre race photos of Indycar race driver Dario Franchitti at the office. On this day the office was at Las Vegas Motor Speedway.
click to enlarge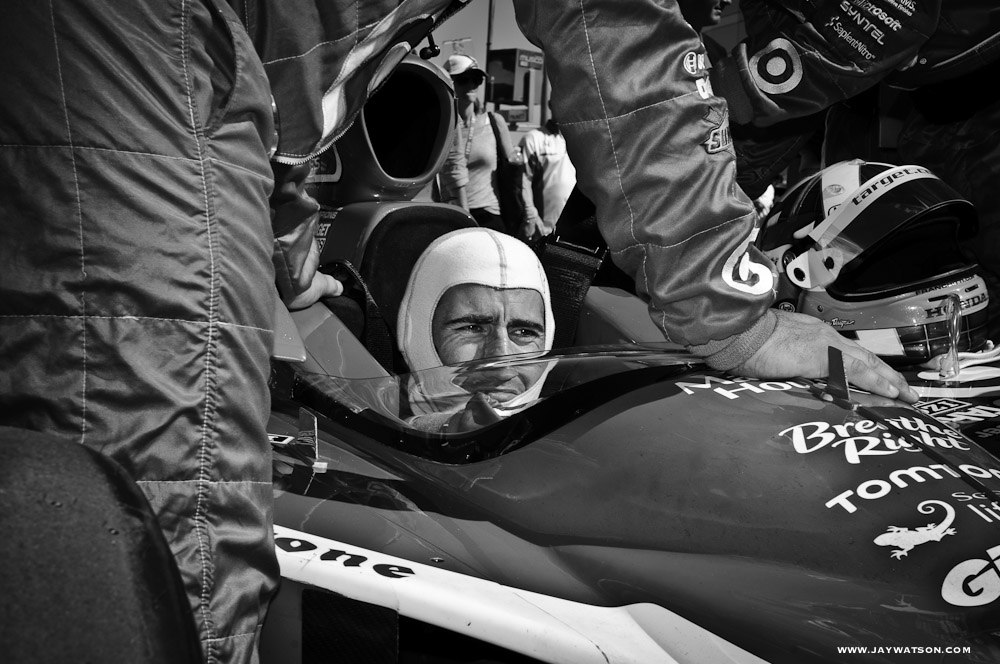 Dario (freaking!) Franchitti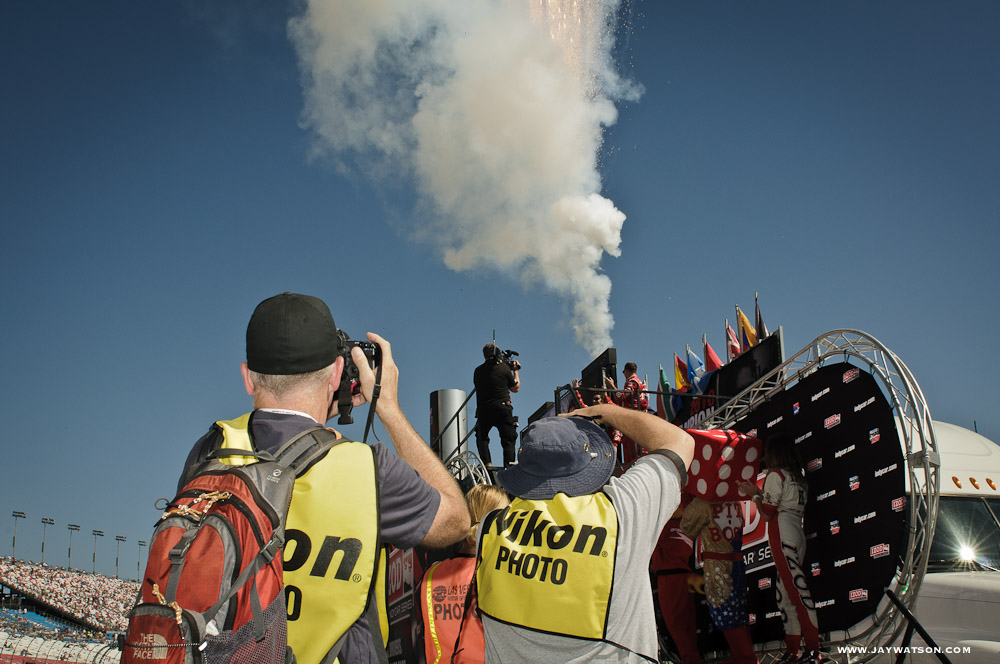 Dario Franchitti's introduction at Las Vegas Motor Speedway. (The awesome filmmaker Eric Goodfield at left.)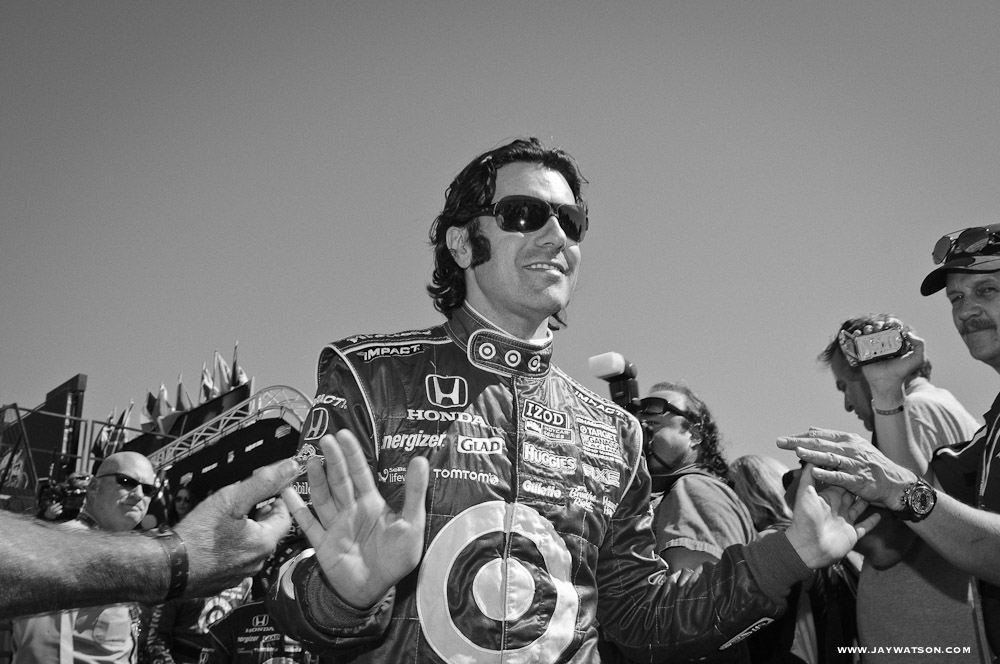 Dario Franchitti works the crowd.
Franchitti Facts
• 4x Indycar Series Champion: 2007, 2009, 2010, 2011
• 3x Indianapolis 500 Winner: 2007, 2010, 2012
• 239 starts under his belt between the CART and IZOD IndyCar Series
• 151 top-10 finishes
• 108 top‐five
• 26 poles
• 31 wins
• Has raced: CART, NASCAR Truck, NASCAR Sprint Cup, AMLS, Indycar
• Born in Scotland
• Married to actress Ashley Judd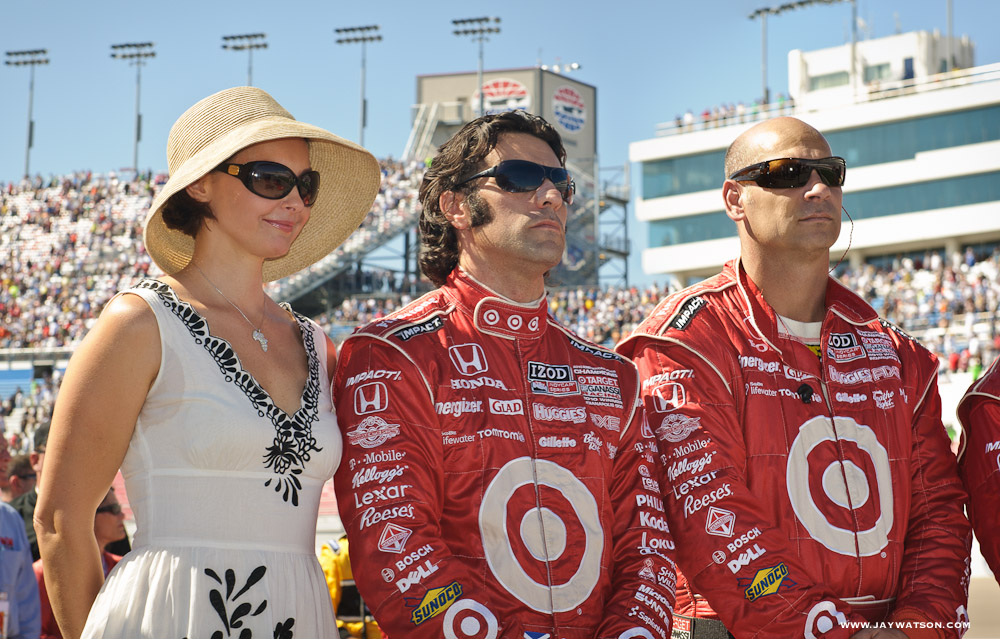 Mr and Mrs Franchitti. Ashley Judd with husband Dario Franchitti before the race.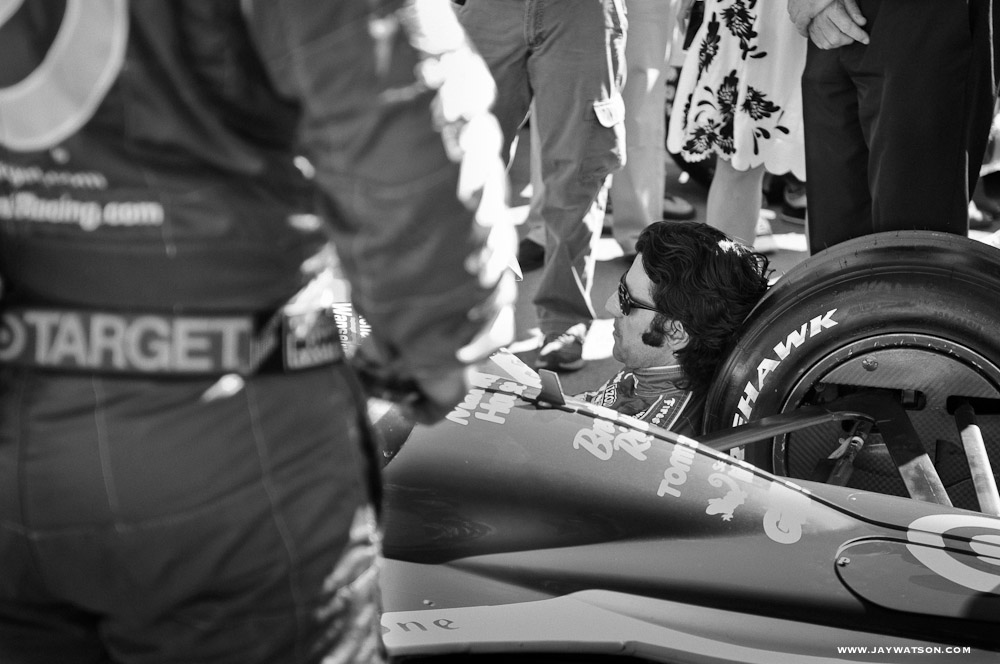 Dario Franchitti during his pre race ritual.
Some Info About Shooting Motorsports
Don't even think about bothering the crew, the drivers, and definitely stay out of the way.
Cars move faster than people so bring plenty of media storage cards. You'll be shooting/editing more than a handful of images and maybe a few thousand.
If you take a souvenir home with you from the track, just consider yourself uninvited to ever shoot there again.
Better have some liability insurance if you want access. $2,000,000 in coverage should do. This isn't your local pinewood derby race.
Carry everything you need via backpack or speed belt. Your chapstick, sunblock, earplugs, energy drinks, and snacks are just as important as your camera.