Video: Chef Trent Page | Whole Foods Market
Ducks, hens, and ribs. Here is a promotional video we shot with Chef Trent Page showcasing a rib roast, spiced duck, and a mustard herb game hen available at Whole Foods Markets in Northern California. Despite not wanting to be in front of the camera, Trent helped us knock out (4) videos in only a few hours. It was record time. The only hiccup of the day was dealing with the security guard at the building who I'm sure could use a holiday duck for Christmas.
This 1-min video was used for direct customer marketing across numerous social media channels by Whole Foods. We brought a rig to hang a second cam overhead for the prep shots. It proved to be invaluable for the (3) videos we filmed to inform WF employees on the food preparation of each roast along with tips they can share with customers on cooking times. We didn't get to sample the rib roast or hen, but the duck was fantastic.
Chef Trent Page of Whole Foods shares (3) new holiday roasts available at Whole Foods Market stores in Northern California.
Camera work: Nils Carlson, Jay Watson
Director: Jay Watson
Editor: Michael Altino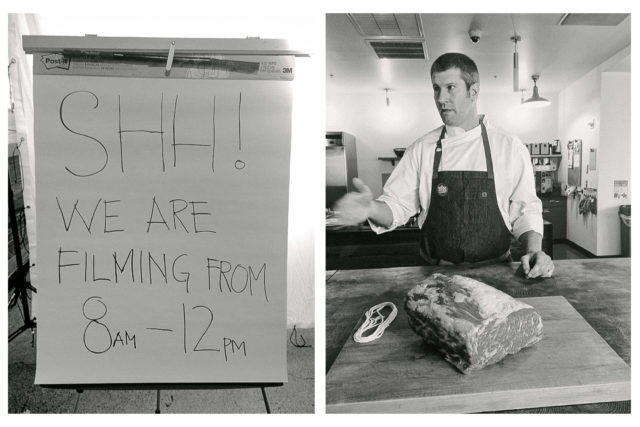 Behind the scenes
---