Lightroom Tip | Avoid Overuse of Presets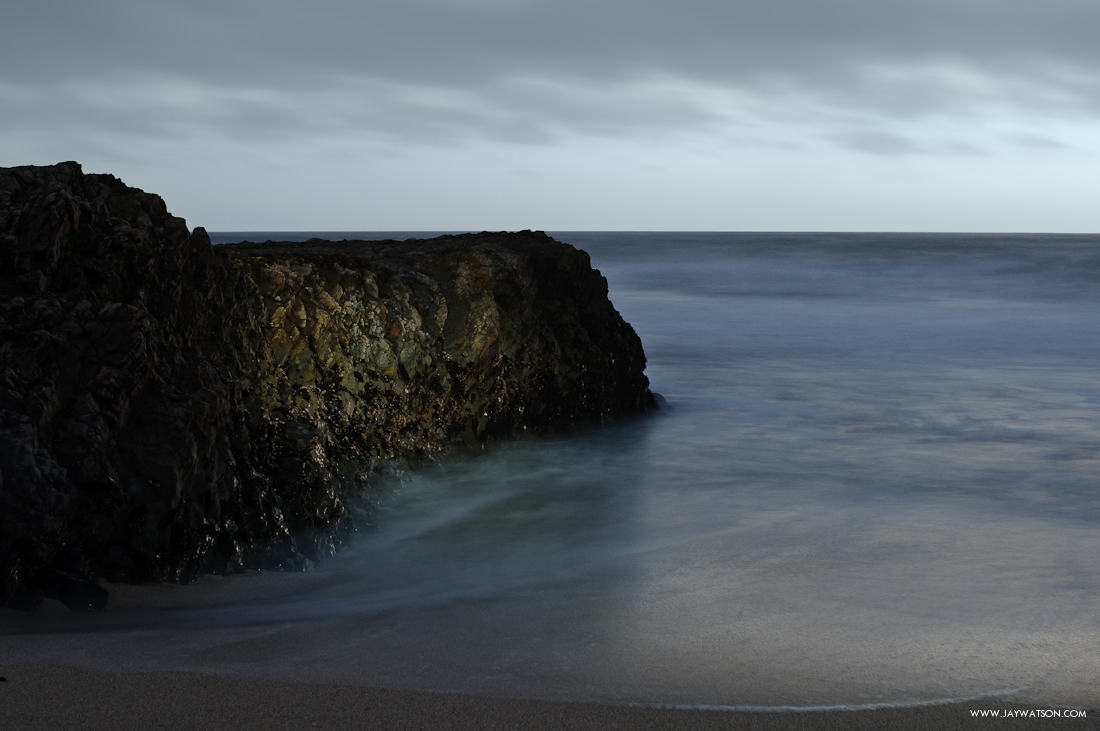 Oceanscape. Half Moon Bay, CA
Last week Gadgetwise, a blog by The New York Times wrote a piece titled "Ten Photo Editing Tips From A Pro" using Adobe LightRoom. The Internet is a library of tips and tutorials on photography, and I've learned a significant amount of info from many of them, but this post by the NYT was almost as predictable as it gets. I guessed 5 of the tips before I read the post, and the other 5 were decent. But why is this even on the radar of the NYT?
If I had only one tip to share on this subject it would be this: Try to find your own way in this infinite world of processing and adjusting your images and try to avoid making it so obvious.
Your work should be about you and your subjects, not border effects and processing gimmicks. Have I not used some of these effects myself ? Sure I have, and I still play with them. At one time I was obsessed with sloppy borders in the darkroom, I currently use PhotoShop and LightRoom for much of my work, and I am completely blown away by some of the point and click effects from iPhone camera apps. However when are we part of the process instead of these machines?
I do get it. These effects are fun. They take "normal" looking images and make them more interesting. However, if we all used the same automatic one click effects, are we coming back full circle and making these processed images our new "normal?"
So what is not normal? Your tastes are unlike everyone else's and nobody is exactly like you. So try to find your own mixture of shooting and processing techniques. Try to avoid the obvious. Work on your own techniques and develop concepts to set yourself apart. Otherwise if we don't have time for that, we are just pointing and clicking, then clicking again to make it "cool." Maybe that is all we have time for on some occasions, but if photography is your gig then try to create your own clicks and avoid everyone else's.
– A friend who wouldn't let another friend spend money on presets.
The above image was shot in Half Moon Bay, CA with a 15 second exposure while painting with a flashlight and processed with only one tip mentioned in the NYT article.
---