Podcast | Lensflare35 Episode #54
This week I was interviewed on the podcast Lensflare35 by host Dave Warner in episode #054. Lensflare35 interviews photographers and filmmakers who are asked to discuss current trends in the industry, tips, and personal inspirations. Dave hit me up with questions which led to topics on California culture, surfing, skating, rodeos, editorial work, and the future of the photo biz. You can playback the interview (#054) on Blog Talk Radio, iTunes episode #054, or click the embedded version below.
There are a few mentions in the podcast to some of my online publishing friends, but a few were left out due to the nature of recording live. So an extra thanks goes to friends at: Autoculture, Drift Surfing, Liquid Salt, KorduryTV, and of course to Dave and his crew at Lensflare35. Hope you dig the podcast. Dave puts a lot of work into these shows, so any shares are greatly appreciated!
From Lensflare35: "In this episode, Jay talks about his artistic style, tintype portraits, social media, his most challenging project, the perfect assignment, video, and whether he sees the demand for video outpacing static images in the future."
Full podcast:

---
Short podcast with a slideshow discussion on images: www.vimeo.com #054 Jay Watson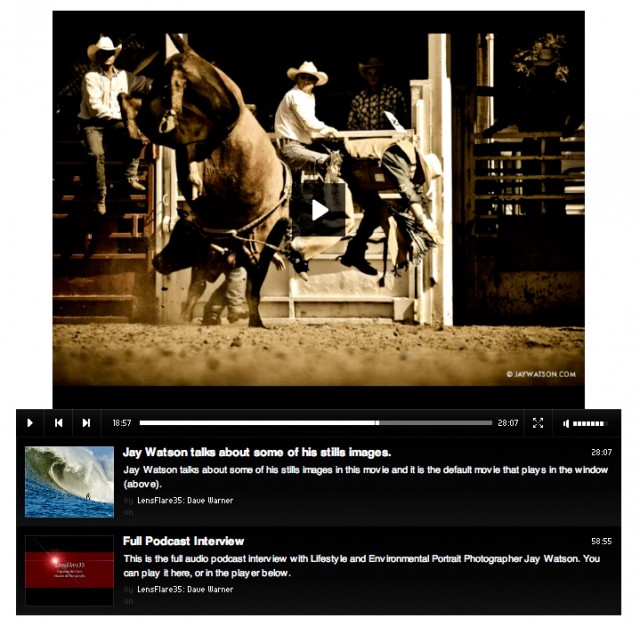 Go here for more interviews and chats about photography.
---