Surfing Photography Feature by Nikon
This makes me smile. Nikon USA interviewed me for their Nikon Learn and Explore page and featured 12 of my photos for an article on surfing photography. A few sample images are below with some additional tips not mentioned in Nikon's post.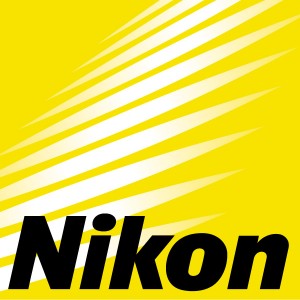 The Nikon editors choose lifestyle and action photos I've shot of various surfers and California spots. I was really excited about the opportunity, but not sure what tips I could provide. I don't have any secrets so I kept general sports photography in mind, and a few things I've learned shooting surfing.
Additional Surf Photography Tips (some not included in the Nikon post)
1) Focus tips. I start with AF-C with shutter priority set to "focus." Study all the focus options and don't skip the manual. The modern DSLR has infinite focusing options. It's overwhelming enough to make a person not even try action photography, but practice is the key. Learn all of the focus features inside and out. Memorize them. Have them mastered so you can react quickly to the action without fumbling with your camera. I like to shoot with continuous focus (focus tracking) and make use of the focus lock buttons when needed. This minimizes the risk of loosing focus from body movement or if shooting from a moving boat. Auto focus capabilities decrease as the camera's batteries drain. Start fully charged.
3) Exposure modes. I almost always start with the exposure mode set to shutter priority. And I'll dial in the +/- exposure compensation to make sure the white water is not being clipped in the histogram. A healthy depth of field is needed to get good focus with longer lenses (200mm and above), so start with ISO 400 – 640 and increase if needed.
2) Start local. You don't need to be at world class breaks to get great photos. Don't be afraid to make a road trip, but make the most of your local spots first. Surfing is primarily on the coasts and not accessible to everyone. However if you are landlocked practice shooting action sports in your area to prepare for a future surfing trip.
3) Camera bodies. You don't necessarily need 11fps. Nearly every modern DSLR shoots with enough speed to grab action shots in short bursts. Start with what you have.
4) Lens choices. Put your money in the glass. Fast zooms have faster focus and better optics. The 70-200 F2.8 is a sports standard, but you'll need something longer for your distance shots. A good back up solution is a teleconverter. The Nikon TC-14E (1.4x) and TC-17E (1.7x) both work very well on the 70-200 F2.8 and the 300mm F2.8.
5) Safety. Don't drop your camera in the drink and be safe. A camera can be replaced but you can't. People get swept up in rough business every year throughout the California coast. The stories are horrible. Take your photo blinders off and live to tell the story.
6) Water housing options. Pro level waterproof camera housing for a DSLR is +$$$$, but there are some inexpensive options. If you are already a surfer with an interest in photography, you can get wet, shoot photos, and spend less than $10 a day. See: GoPro camera rentals available at Borrowlenses. Staff photographer for Surfer Magazine Zac Noyle has been posting some great looking work on Instagram shot with the Watershot Inc iphone water housing. For a decent water housing that doesn't break the bank check the base model by Liquid Eye. For more info on gear, here's an in-depth buyer's guide for water housing.
7) Follow other surf photographers.
8) More safety. The biggest and most important…don't get in the way of other surfers.
• • •
Featured surfers in the link: Carlos Burle, Kenny Collins, Greg Long, Peter Mel, and Zach Wormhoudt.
Thanks to Nikon, and to all the surfers for their support.
---