Driscoll Ranch Rodeo. La Honda, CA
The history of the land at Driscoll Ranch in La Honda, CA is deep, but if I had known the rodeos here were coming to an end I would have made it every year. Originally part of the Rancho San Gregorio property acquired in a Mexican land grant during the 1830s, the land was sold to various ranchers before California became a state in 1850. In the 1860s outlaws and members of the Jesse James gang used the area as a hide out. One section of land changed hands to the Driscoll family after they purchased it in 1968 (two years before the Knicks win their first title). Rancher Rudy Driscoll hosted rodeos there until 2012 (13 years since the Knicks last made it to the finals).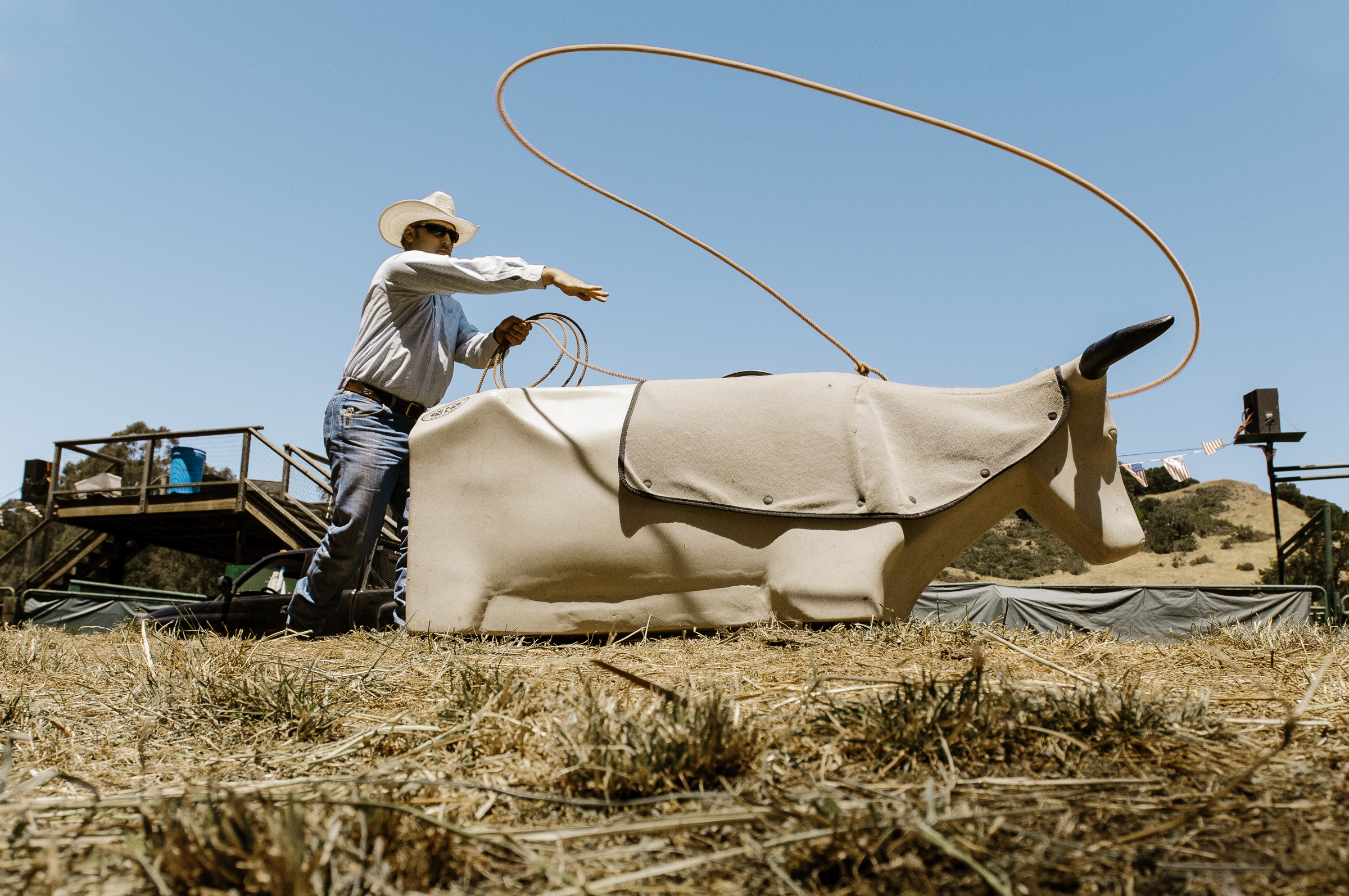 I learned to shoot sports action by practicing, and by shooting rodeos in the Bay Area. The Driscoll Ranch Rodeo in La Honda near Half Moon Bay was a great event for several years. In 2013 the ranch was purchased by the Peninsula Open Space Trust and is now part of the La Honda Open Space Preserve. Maybe someday the rodeo will come back, but I wouldn't bet on it until at least the Knicks make it to a conference finals.  For now it's open to hikers, mountain bikers, and horseback riders.
As a condition of that 2002 sale, Driscoll negotiated a 50-year grazing lease on the property for his black angus beef cattle. But Driscoll, who also ran a popular annual rodeo on the southern edge of the ranch until about five years ago, gradually moved out of the cattle business and gave up the lease. He died in 2015 at his home in Woodside, CA.


About 215 beef cattle remain on the property. They are owned by two ranchers who pay rent to the open space district, Markegard Family Grass-Fed beef in Half Moon Bay and Agco Hay, a San Benito County company.
What do the Knicks have to do with the Driscoll Ranch Rodeo? Only the fact that nothing lasts forever. So maybe they'll turn it around one of these decades.
---