Lifestyle & Portrait Photography | International Photo Awards
The 2009 International Photography Award winners were announced this week. Jay Watson Photography grabbed honorable mentions in the categories for people lifestyle, editorial portrait, and fine art portrait.  Once again, it was nice to participate. Contests are not really that important, but a little recognition is sweet.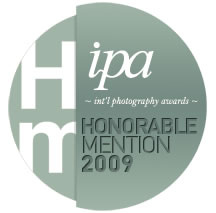 • • • • •
A gallery of work from the finalists in each category can be seen here:  International Photography Awards. Some of my favorite entries are below.
Fine Art: Francois Robert "Stop The Violence"
Brilliant iconography of symbols to create a strong message without a single word.
•••


Editorial/Sports: Julian Abram Wainwright, Viet Na: "Freefall"
How did he do this? Julian Abram makes Olympic divers look like dancers and turns sports photography into high art.
•••


People/Culture: Rachel Papo, United States: " Serial No. 3817131″
Guns, cell phones, and youth. Papo's photo essay covers teenage Israeli girls who are required to serve for 2 years in the military.
•••


Deeper Perspective: Yann Gross, Switzerland: "Kitintale Skates"
Ugandan skateboarders who skate and destroy.
•••
Editorial/Environmental: Ed Kashi, United States: "Oil in the Niger Delta"
I got to meet Ed Kashi last year when he spoke in SF about his work. His dedication to photography is exceptional. Ed's documentation on "Oil in the Niger Delta" is extremely important. I would use the word powerful, but that goes without saying. When I say "important" I mean that more people need to know about this and the whole story. The best photojournalists go after stories that other media outlets have ignored. This is unfortunate for the people of Niger's Delta, who Ed has clearly proven could use some political help.
About the IPA
I am a fan of the IPA. The founder, Hossein Farmani and his staff are people who have a huge respect for photography. While it may appear the IPA has a category for every genre of photography that exists plus a few extra, this allows for more images to be submitted (more work for the judges), more competition (better work), and more winners. The amount of entries has grown exponentially over the years making the IPA one of the more prestigious competitions, and they kindly acknowledge the work of both professional and non-professional photographers. Check out the links above and get inspired!
---