Editorial Portrait: Dr. Jay Lalezari
In print this month for the French magazine Science et vie is my editorial portrait of Dr. Jay Lalezari (Dr. Jacob P. Lalezari) of Quest Clinical Research in San Francisco, CA. Dr. Lalezari is working on a very promising HIV treatment that involves genetically engineered human cells that are resistant to the invasion of the virus that causes AIDS. He's blazing some trails indeed.
click to enlarge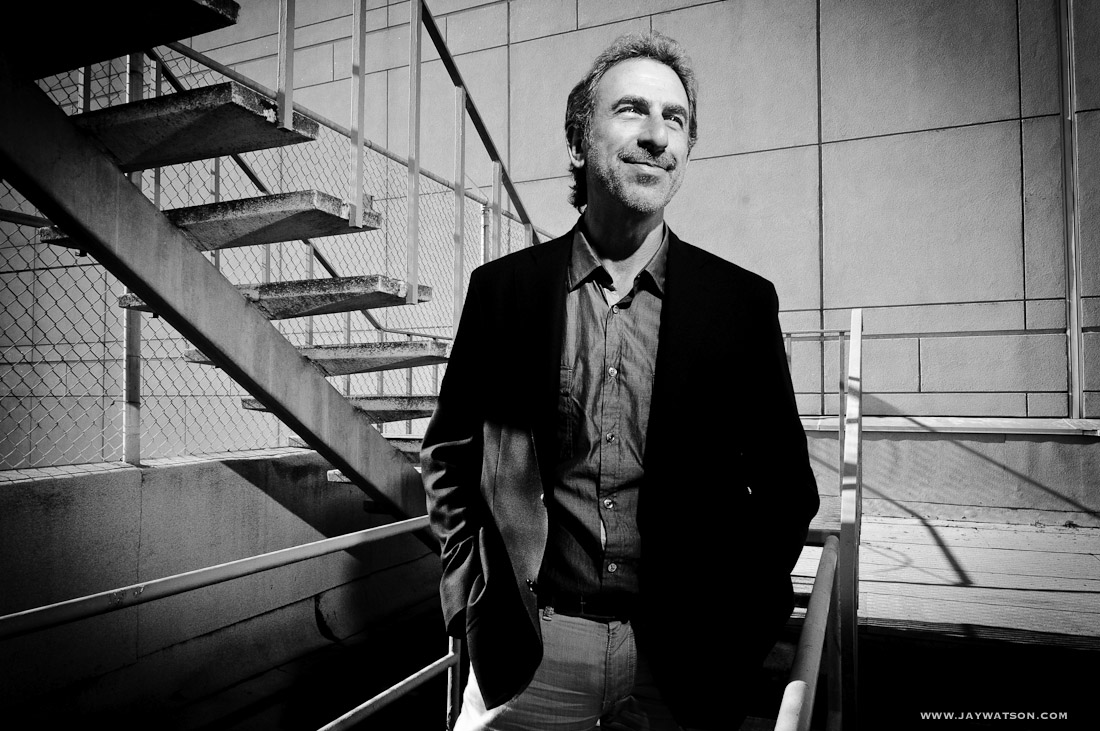 Dr. Jay Lalezari of San Francisco, CA for the French Magazine Science et vie.
A lesson learned from this shoot: The window of opportunity to shoot Dr. Lalezari was very narrow. We had less than an hour before he had to catch a flight at SFO and within that window he was busy. Shooting inside his office was a good start (obvious choice), but it didn't yield a heroic portrait and it wasted a little bit of time. The roof top was our second option. The images from that set up were decent and very usable, but they still didn't grab the attention that I felt Dr. Lalezari deserved. Time was running out. But wait! On the way back inside, I noticed the stairwell leading to the roof had some interesting architectural lines. Four minutes later with 1 light, 1 shoot through umbrella, a few test shots, and enough time for only 10 real frames – we get it.
The cool part is that Dr. Lalezari would have been fine with the portraits from the office, yet he saw how those few extra minutes had paid off without making him late. There was never any stress. It worked out and I didn't cave in on myself just because of the time. That's a good lesson for all photographers. I love photography, but it's not rocket science. Getting to photograph people who are able to change the world help make my efforts feel more worth while.