DIY Filmmaking | The Lowest Budget Surf Film
Introducing…Mister Agent Terror Gnar Safari Chili Faction Is A Gigantic Seafoam Prune Chief
We (Pineapple Luv and myself) just finished up our surf art boot camp. We went to as many surf art related films, workshops, openings as possible over a one month period. Maybe Pineapple will post a detailed list with links to all the people we met. One of those cats was low-fi film maker Alex Kopps who taught a DIY video workshop at RVCA during their Art of the Beautiful Losers: Make Something Workshop series.
Kopps is working on a much anticpated project titled Displacement, that looks to be more like an art film than a surf film. He is also a Gothic Dolphin, which can best be described as a clan of artist surfers who celebrate DIY, the Bauhaus, spray paint, and chaos. Some of my favorite things.
Above is the video nine of us created during the workshop. Eight participants created the content which was cranked out in just two hours. Alex patiently edited the piece together into a completed film. In other words, he did most of the work, and he clearly demonstrated what is possible with low budget gear. Someone at RVCA coined this the "world's greatest surf film," but I prefer the film's original title instead….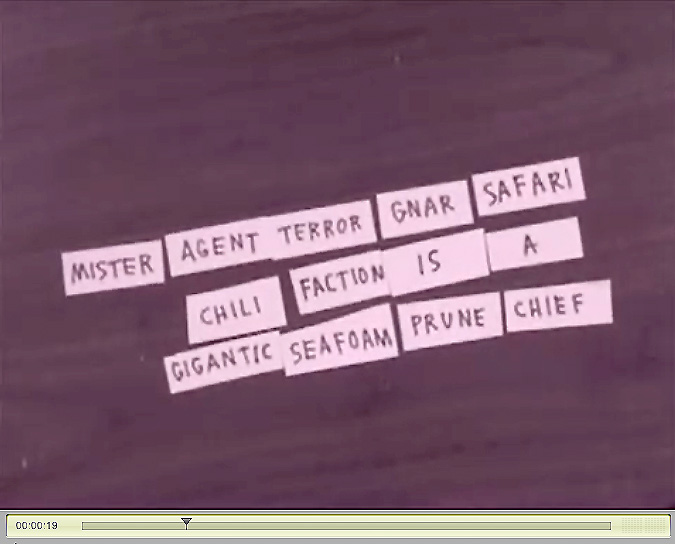 • • •
Another Tip For Artists
"Don't Let There Be A Reason For You To Not Finish Your Projects. Don't let lack of equipment stand in the way."   – Alex Kopps
This is solid advice coming from a film maker. Alex finds a way to finish his projects and he'll use a consumer pocket camera to capture video or an outdated VHS video camera if needed. It is very easy to talk yourself out of starting or finishing a project. I have heard students do this and I myself have done it. Reasons such as not having enough money, not the right gear, or not enough time are the most common excuses. However the worst excuse can be blamed on post modernism. "Oh that has been done before" is the worst psychological punch you could ever throw at yourself. Instead we need to ask "have I ever done that before?" or "how could I do it differently?" Now go make something or start a gnar-safari-chili-faction.
Save
Save
Save
---