Things Your Momma Should've Told You About Art School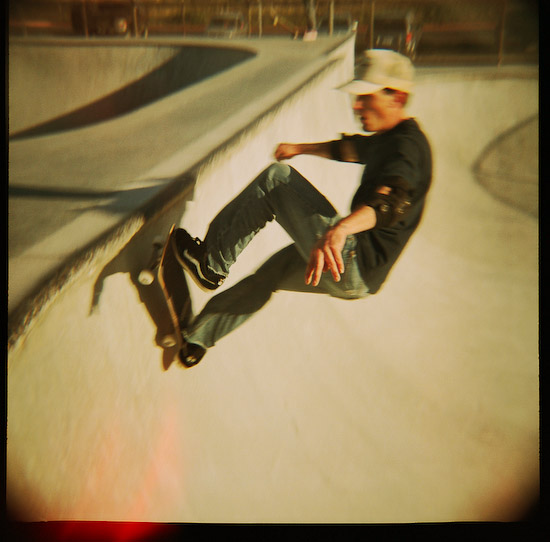 Derrick going frontside at Pacifica Skatepark. © Jay Watson Photography
One responsibility in being a photographer involves teaching other photographers. This occurs through either working with assistants, or actually working as an instructor. Like kung-fu, any photographer worth their own salt has both learned from another photographer and mentored other photographers. Since 2002 I have been an adjunct photography instructor and I have taught classes ranging from photo history, advertising photography, digital capture, and the zone system. At the end of each semester I share advice to students from a lecture titled…"Important Things To Learn That Have Nothing To Do With A Camera."
AKA: Things Your Momma Should've Told You About Art School:

1. You get better at putting projects together so learn from your mistakes now.
2. Teach yourself to work on ideas and projects when the semester ends because what are you going to do  when you are not being given a grade anymore?
3. Make sure this is what you really want. "This thing" affects your relationships, your friendships, where you live, and your time.
4. You'll be competing against everybody else who is looking for a job and that includes people who already have experience. So try to get ready now.
5. Start your "homeboy" marketing list of contacts. This is your top contact list of: peers, colleagues, potential clients, employers, interviewers, and friends of friends in your industry.
6. Create a print portfolio and a website now! Don't wait until your senior year and don't wait until graduation.
7. You won't be printing your Facebook address on your business card. Develop a professional website and save the party pics for your social networking sites.
8. Be proactive and don't wait for any school to hand you the world. It is up to you to make sure you are meeting your personal goals. If you don't know what your goals are then consider this basic need that is as important as food, shelter, and clothing…your portfolio needs to kick ass.
9. Separate yourself from others. Submit work to contests. Get an internship (even if it doesn't pay). Don't be afraid to take an entry level job, but the stakes are high so don't give your work away.
10. Make "art" a part of your lifestyle. There are small things you can do everyday. Read about art, write in your journal, go to a gallery, research, learn a new technique, work on your portfolio, contact a person in your homeboy list, work on your website, work on new pieces. Do something art related everyday.
11. It is your responsibility to make a difference. Grades are for cowards. Above all else you and your work need to have integrity, intent, and passion.
• • • • •
The list above is an excerpt from a longer lecture. Any comments or additons for the list are appreciated.