PDN's Photographer's Advice for Next President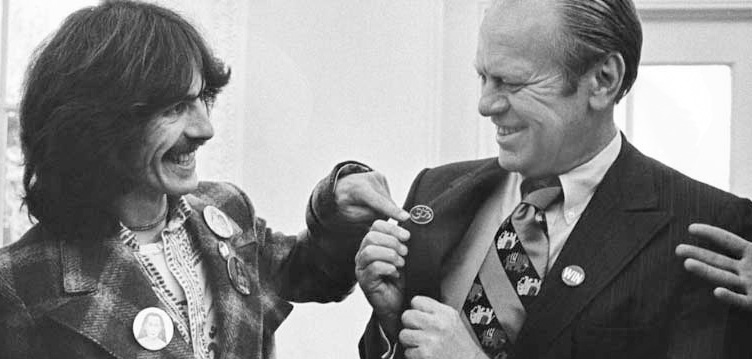 photo by: David Hume Kennerly, President Gerald Ford with George Harrison
PDN asked 4 photographers to offer advice for the next president. Their comments offer insight on how the appointed White House photographer plays a role in not only creating historic records but also in shaping the public's understanding of the President.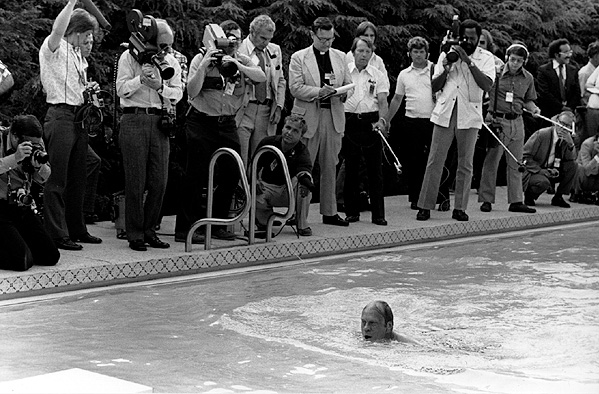 Gerald Ford swimming at the white house pool in 1975. Ford Collection.

One of the more interesting points made came from Kennerly who openly talked about how the White House has used photography as propaganda.
"The current (Bush) administration has been a confetti machine of hand-outs. They have, in my estimation, tried to supplant outside photography by releasing photos almost on a daily basis of stuff that other photographers should be able to cover. That doesn't include classified meetings – I understand that. But the more photos the White House releases, the less valuable they become, and the more suspect they become. [Using hand-outs] also, I think, erodes the integrity of the White House photo office and of the White House photographer. They make that person look like a PR tool of the administration. The way to offset that is to have a healthy relationship with the White House press photographic press corps and with photographers if they ask for access."
– David Hume Kennerly
Pulitzer-Prize winner David Hume Kennerly has photographed eight presidents. In 1974, he was appointed President Gerald Ford's personal photographer.
• • •
Don't trust anything you hear and only half of what you see. (-John Gotti). NOW GO VOTE!