October 15th, 2011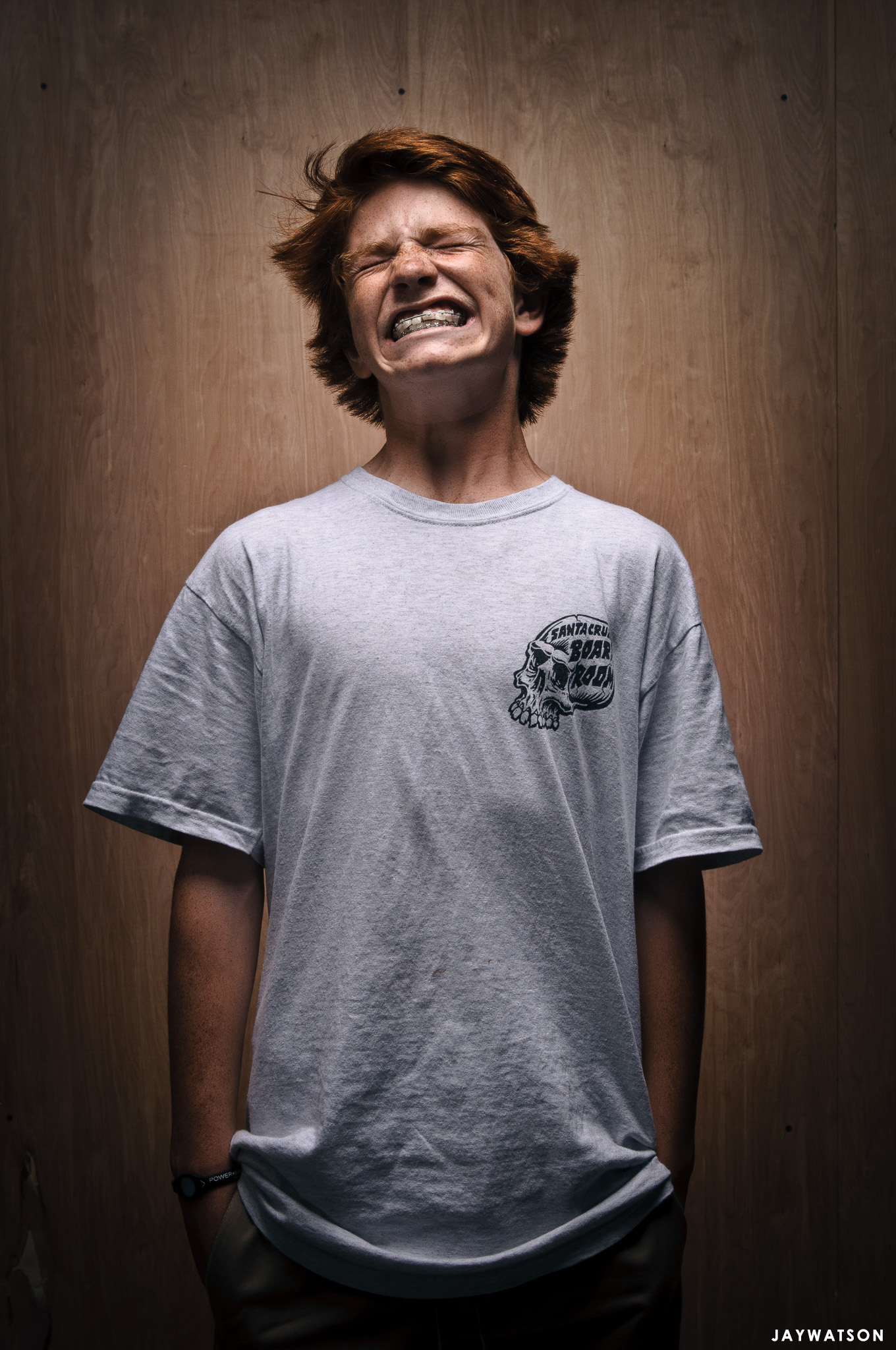 Jake "Ginger" Jeffers, rider for the Santa Cruz BoardRoom Skate Shop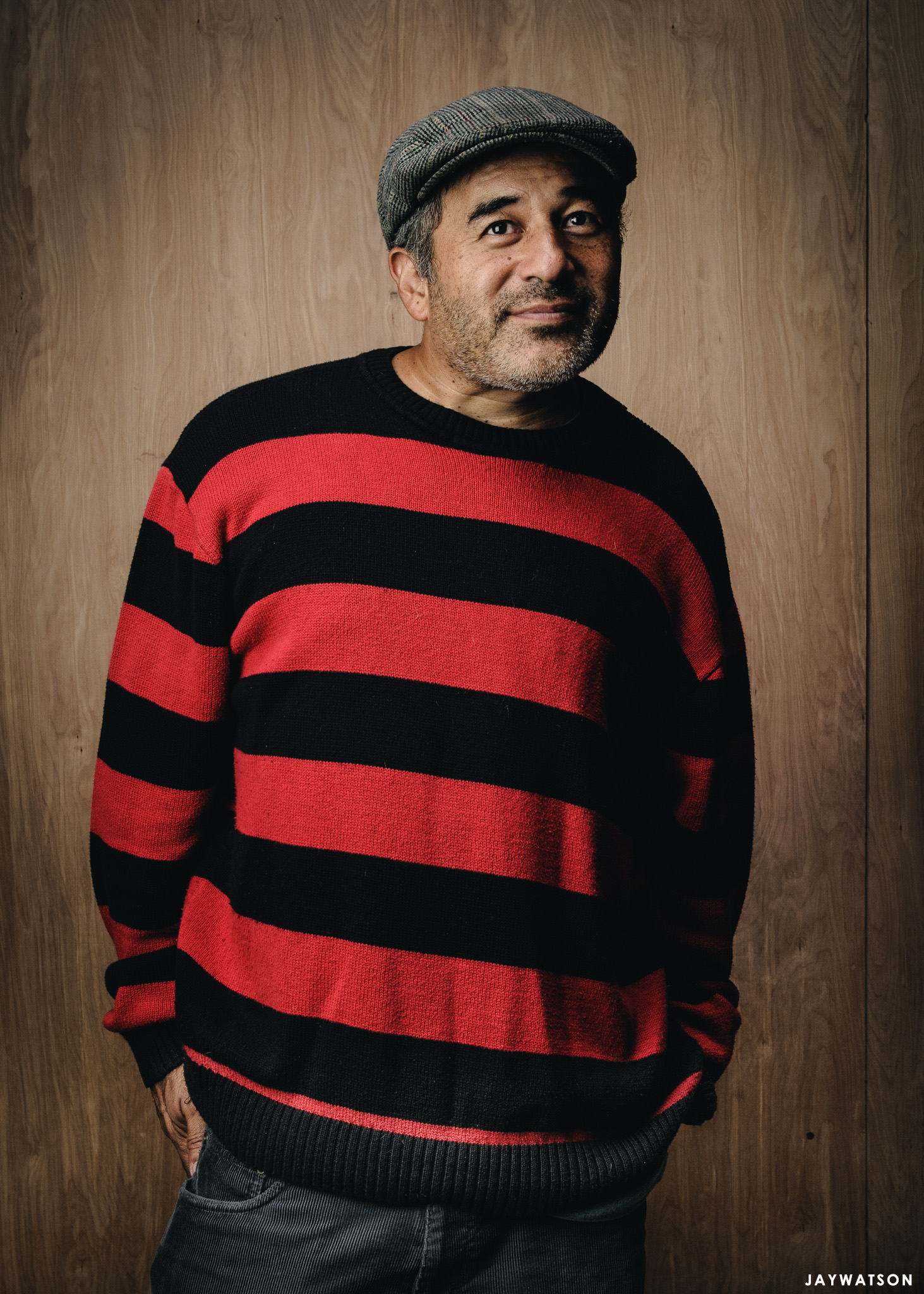 Steve Caballero, skateboarding Hall of Famer
Board Rescue is a non-profit corporation. They partner with companies within the skateboard industry to supply decks, trucks, wheels and safety equipment to organizations that work with children while targeting low-income and at risk youth. A fund raiser art show to benefit Board Rescue was held at The Santa Cruz Boardroom Skate Shop and turned out to be an incredible event. It not only helped raise money for the organization, but it was a gathering of many Northern California legends, pros, artists, skaters, parents, and groms from within the sport.
Below is a gallery of portraits I photographed of those who were in attendance. I built a fake 8′X8′ background wall inside the space with wood paneling, some heavy duty light stands, and about 10 pony clamps. The wood background was a last minute decision to play off the Board Rescue name. It was well worth the effort. I photographed some friends who I normally skate with, made some new friends, ate Sushi from one of my favorite places, and had a blast while working.
click to enlarge gallery
Included in this gallery: Camillo Arana, Eli Atkins, Rick Blackhart, Don Bostick, Danielle Bostick, Steve Caballero, Terry Campion, Michael Chantry, Chasen Christensen, Mikey Donnelly, Joe Fong, Scott Foss, Joel Gomez, Gary Holl, Andrew Huberman, Jake Jeffers, Jason Jessee, Gary Myall, Keith Meek, Richard Novak, Judi Oyama, Jimbo Philips, Eli Roe, Ray Stevens, Kori Thompson, Ryan Wade, Jay Watson, Cameron Weaver, Mark Whiteley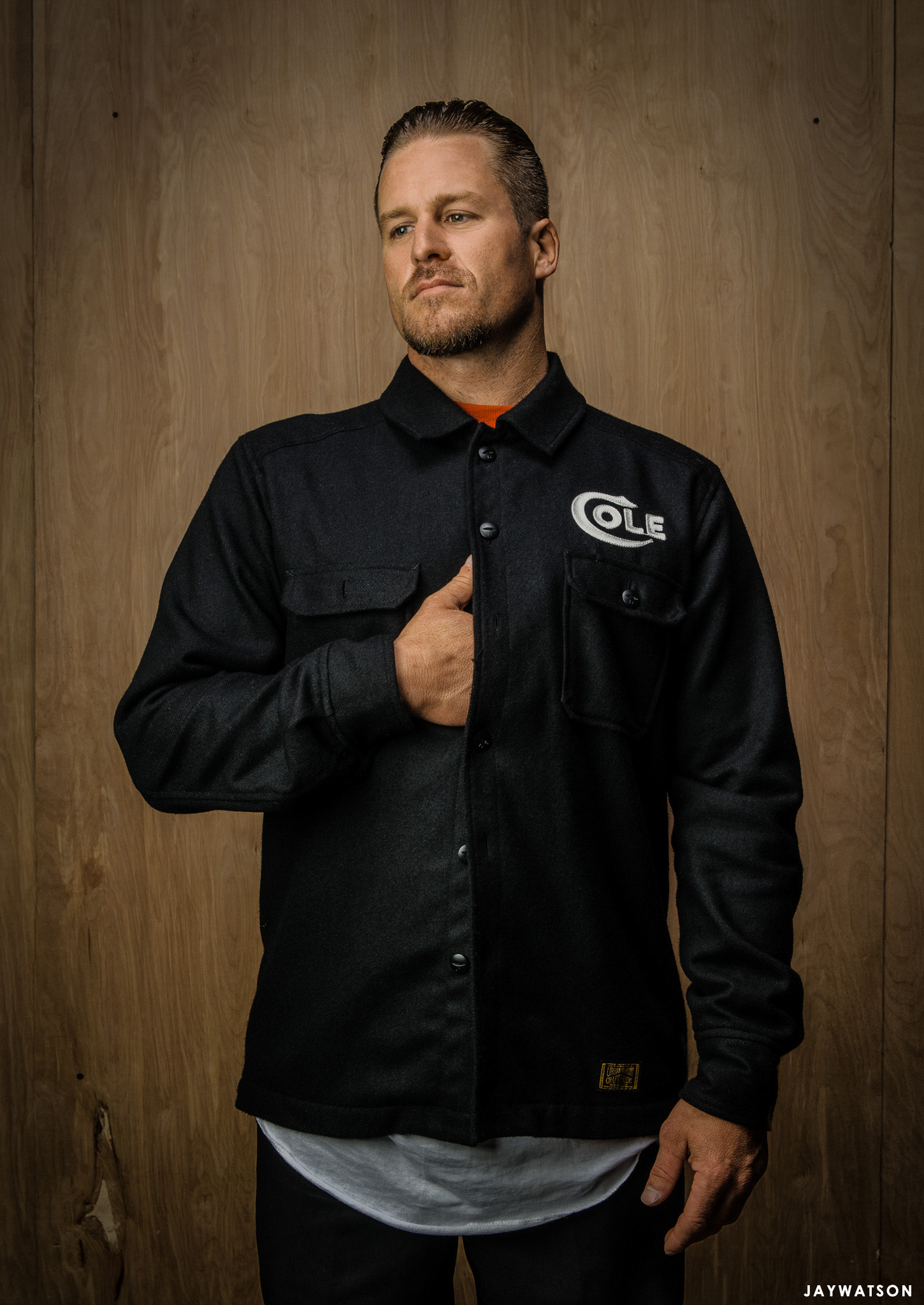 Jason Jessee, 100% Skateboarder
Thanks to Judi Oyama of Maximum Impact Design and TC of The Santa Cruz Boardroom Skate Shop for inviting me to be part of the event. An extra special thanks to everyone who stepped in front of the camera for a visit. You rule! For more info on Board Rescue or to make a donation visit: www.boardrescue.org
Note: There are too many images to include everyone in the gallery. If you were in attendance send me an email if you don't see your photo. Also, please help me caption the missing names by leaving a comment if you see someone you know. I missed a few.