October 20th, 2010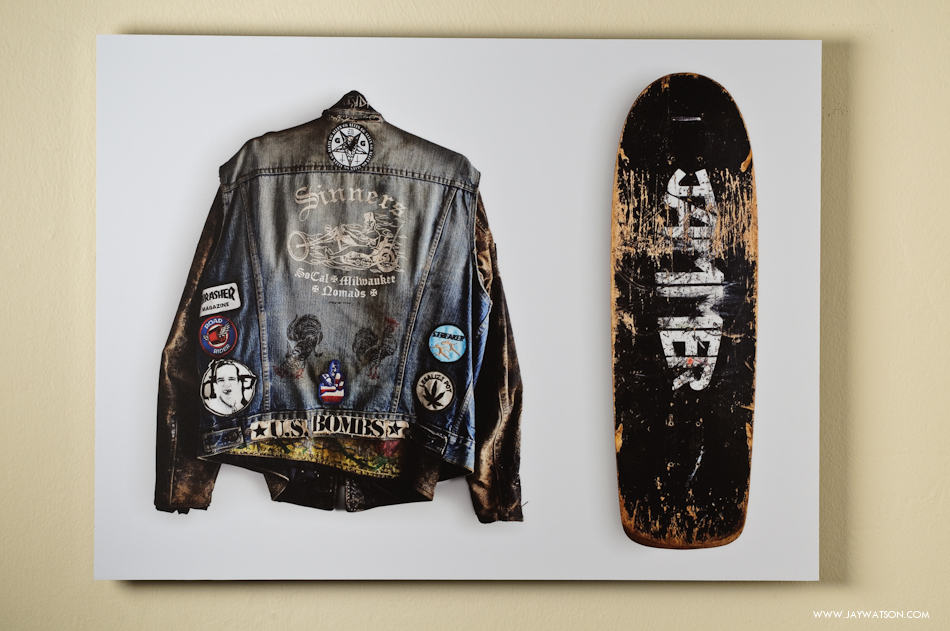 Sinners & Jammers, 15″X20″ mounted on 1/8″ aluminum
For last month's fundraiser art auction hosted by the Hell's Bells Car Club at 941 Geary in San Francisco, I was lucky enough to test out the services of BumbleJax in Seattle, WA. BumbleJax is a digital printing company that mounts finished photographs on either 1/2″ gatorboard, 1/8″ acrylic (with dibond aluminum composite backing), 1/8″ aluminum, or 3/4″ bamboo. Their quality is absolutely top notch and completed work shows up ready to hang immediately out of the box. All mounting hardware is included and attached to the back.
A Few Important Facts:
Finished pieces are flush mounted for a frameless display. So this is great alternative to traditional matting and framing. BumbleJax does the grunt work of cleanly bonding (2) 1′ x 2″ Douglas-fir slats to float the work away from the wall. Hanging wire is attached and drywall hooks are included.
Images are printed on Ilford 10mil professional satin photobase paper (acid free) on a HP 6100 large format printer with HP Vivera pigment inks that are rated to last an excess of 100 years without fading if kept out of direct sunlight. Metallic paper is also available.
Bumblejax has a return policy and satisfaction is 100% guaranteed.
After choosing an image, I uploaded it to the BumbleJax website, selected my size, and substrate material. The online interface is simple and the FAQ is laid out well for finding answers to any questions. Shipping time was as predicted according to BumbleJax's website. As with most online printing companies, they support color spaces sRGB, Adobe RGB 1998, and accept JPEG files only. Not at all a problem if you embed either color space into your files and save at a JPEG quality level of 10 before uploading.