Editorial: Google CEO Sundar Pichai | Telegraph (UK)
"You'll only have 15 minutes," said the PR person on the phone who was in charge of keeping Google CEO Sundar Pichai on schedule during my upcoming photo shot for The Telegraph (UK). Okay. Got it.
So whatda you do? You arrive 2 hours early to find parking, locate the right building at Google's huge campus in Mountain View, meet your contact, scout a primary spot, scout a secondary spot, set-up your equipment, do a few test shots, and then wait. Alright.
"We are a bit behind, so you'll only have 5 minutes," said the PR person a few minutes before Sundar Pichai arrived. Sure. I'll just scrap my third spot down the hall and stick with options 1 and 2.
A minute later he arrives. "Hi Mr Pichai. I'm Jay, and this is for The Telegraph UK. Nice to meet you." Click. Click. Click for a few dozen shots at the first spot. "Two minutes," the PR person announces. Click. Click. Click for a few dozen frames at the second spot. After a few more clicks I say, "okay we are done. Thanks so much for the time. I really do appreciate it."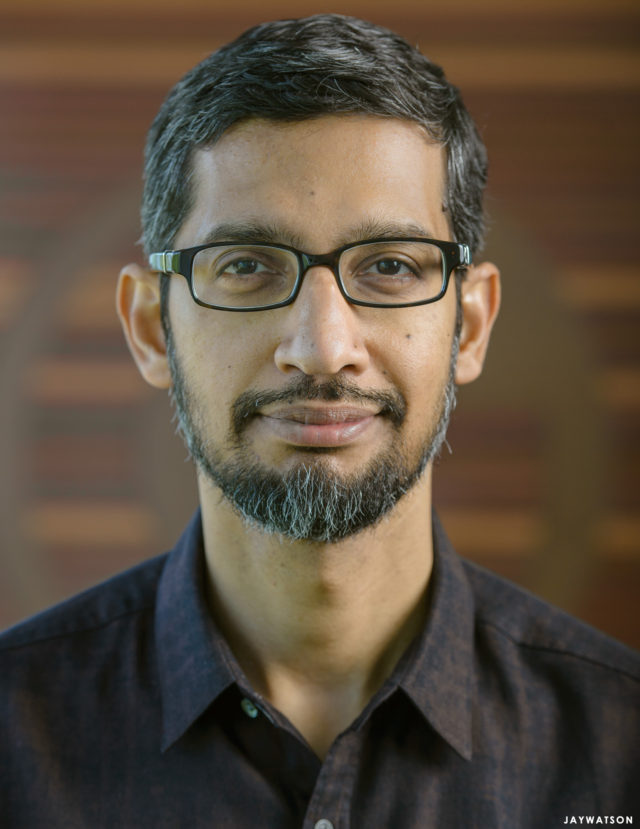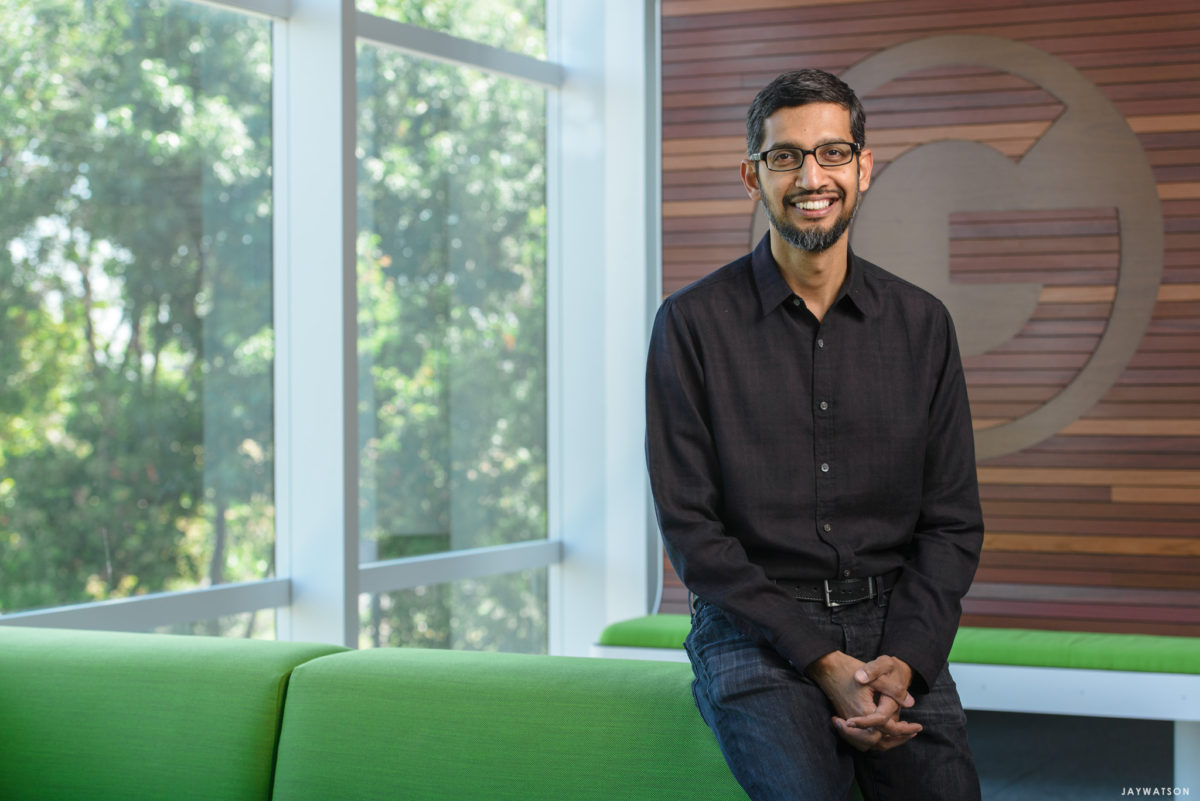 "It's only been 4 minutes, so you still have 1 more minute to shoot," said the PR contact.
"Well, I don't need it. We are good." – JW
---