Portrait of Skateboarder Mark Partain
When I first photographed Mark Partain a few years ago he made a strong impression on me so I was very excited to reshoot him for this portrait below. I already had a good portrait of Mark. The lighting was similar, but it was missing a little bit of soul that I see here. To me THIS photograph shows his intensity and the heart he has for skateboarding. It's in his eyes and on the lines of his face. I see things in this photo that remind me what is still exciting about photography and with creating portraits.
The photo of Mark Partain below was shot in my studio set-up at Lake Cunningham Skatepark in San Jose, CA during the Tim Brauch Memorial Contest. In Mark's last run in the contest, he yells out to the crowd "This is for Tom Sims" – referring to his first sponsor who had recently passed. I hear a fully supportive roar from the crowd. Moments later – in walks Partain. Words are expressed out of breath. Emotions still running. It was beautiful. It was right in front of my camera.
This is only half of the story.
The second half deserves to be told another day. It's less about shooting portraits of skateboarders and more about the good things still available through photography. I thank people like Mark Partain for reminding me.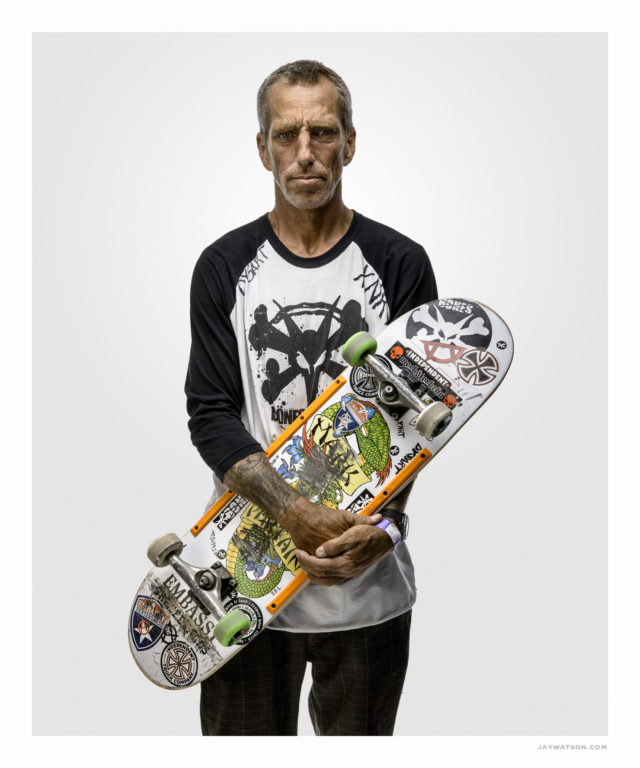 A large framed 20X24 portrait of this photo was auctioned off at the Board Rescue art show in Santa Cruz, CA last month. Proceeds from the auction went to Board Rescue, a non profit that provides skateboards and safety equipment to organizations that work with underprivileged and at-risk youth. – JW