Would you die or kill for your art?
Wheels by Yusef Odeh Bail Bonds. "If We Can't Bail You Out. No One Can."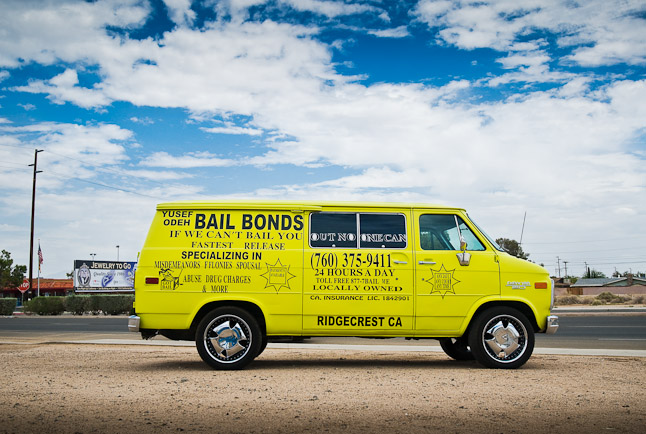 A custom bail bonds van photographed among the California desert landscape.  © Jay Watson Photography
To what extremes would you go to honor or defend your art? Sadly, some graffiti crews in LA will stop at no costs. Story here by USA Today. Since when did Picasso turn into a member of the Crips? They better watch out. Yusef is coming to get em and his wagon is tight. s?
Tags: art, California, custom van, desert, landscape