Inked Magazine: Freddy Corbin
The November issue of Inked Magazine features a multi page piece I shot of Oakland tattoo artist Freddy Corbin (not without incident, see below) for the "Icons" section. This may not be the most timeliest piece of news but hey, it was a fairly busy month. Mr. Corbin also makes an appearance in the season finale of Sons Of Anarchy which airs this week on FX. SOA is soap opera filled with guns, snitches, politics, and thugs. Freddy is too nice for any of those parlor games so I look forward to seeing his cameo.
click to enlarge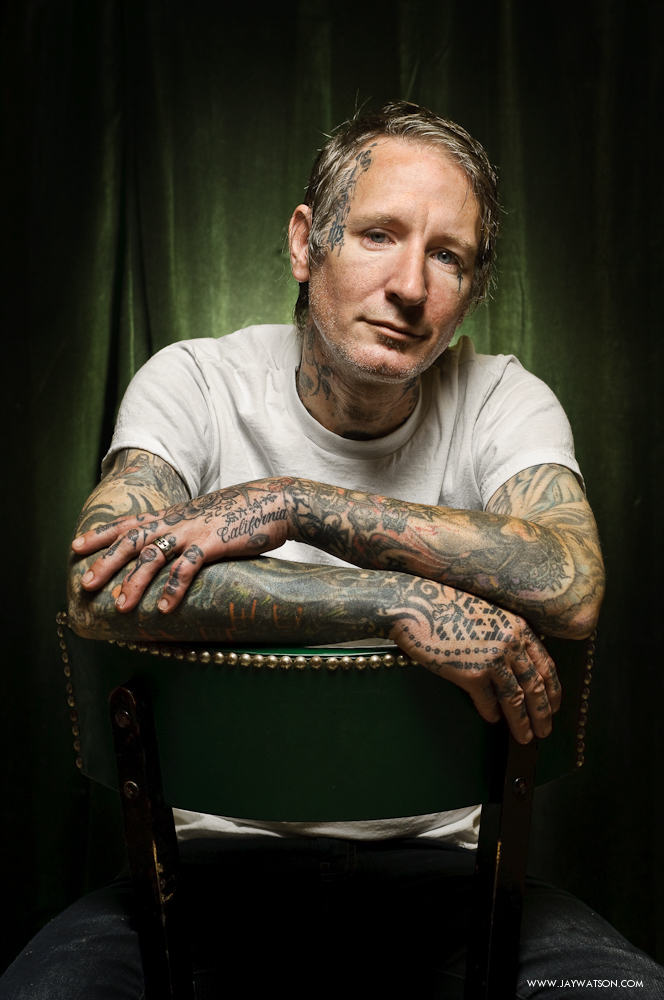 Outtake: Freddy Corbin, Oakland, CA • Inked Magazine. © Jay Watson Photography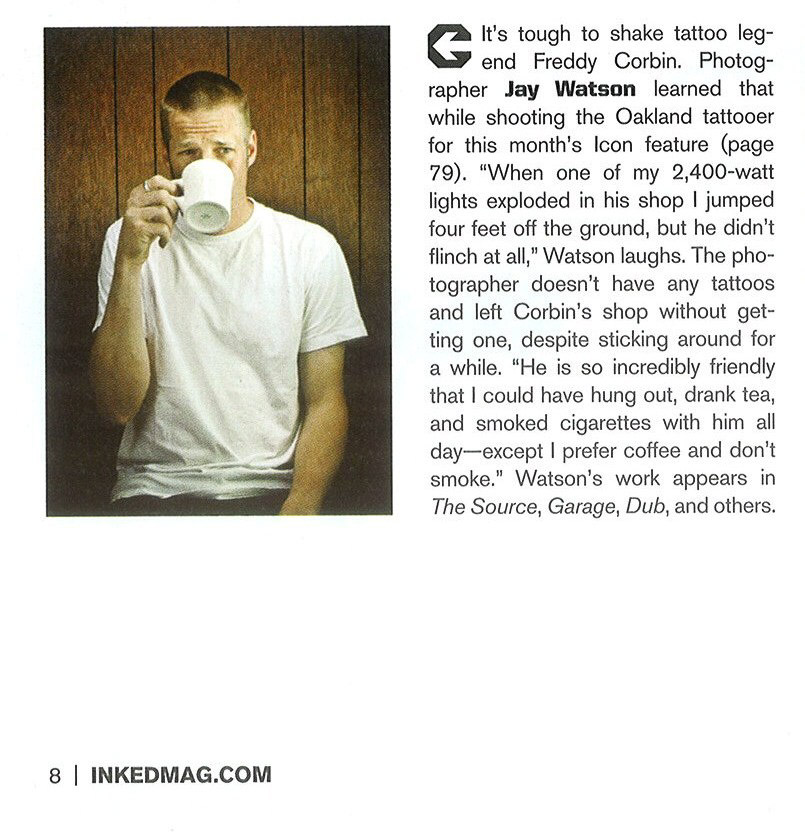 On a side note, Freddy "collects" tattoos from his friends who are not tattoo artists. Would you do that for friendship? Inked also listed me as a contributor in the November issue which is still on the shelves until December 15th.
---